About Us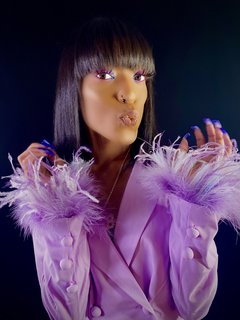 Hello, Welcome to my boutique. My name is Elease O'Kelley and I am the CEO of Leasey Lou's Boutique "#LLBChic". I decided to start working on this brand last year in celebration of me venturing out on my own. I have always wanted to create a name for myself and leave behind my mark. I have an Associate of Science in Business Administration and am currently pursuing my Bachelor of Human Services. LLB was founded on August 26, 2020 with the inspiration to be an online retail store where you can get everything to go. The one stop shop for all your needs.
The name of my boutique originated from a high school friend when we were walking home one day from school and she called me "Leasey Lou". I instantly loved it because it was cute and catchy. At that time, I changed all my social media accounts to my new nickname "Leasey Lou". Ever since then I have used it to brand myself and everything attached to me. I will forever be thankful for her contribution to what I created today.
Through my business I hope to build long term relationships with customers and provide them the best experience as possible. Customer service and diversity are my two main priorities. I want every individual to feel secure and confident with their purchase. Providing the most unique products at affordable prices.